Related Links
and Downloads:

Participants will be able to:

Identify collective improvement strategies set by BHP's Children's Mental/Behavioral Health experts to address rising rates of anxiety, depression, and suicide in children
Explain how University Hospitals Rainbow Babies and Children's and The Centers are working together to improve care coordination between primary care and behavioral health providers
Summarize what a Certified Community Behavioral Health Center (CCBHC) is and how it will bolster access to mental health and substance use care in Cleveland
Describe ways in which the OhioRISE program will address complex mental and behavioral health needs of children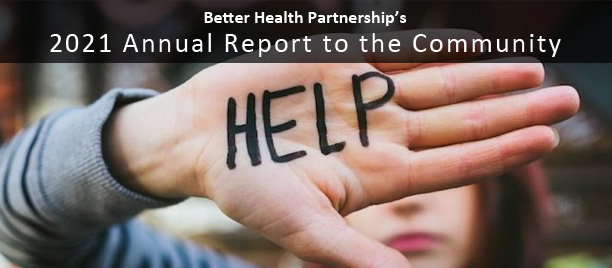 According to a June 9, 2021 article in Kaiser Health News, the latest U.S. data from 2019 shows that women in their teens and early 20s
reported drinking
and
getting drunk
at higher rates than their male peers — in some cases for the first time since researchers began measuring such behavior. In recent years, studies have found rates of
depression
,
anxiety
,
eating disorders
and
suicide
are climbing among teenaged and young adult women. And the layers of stress, isolation, and trauma from COVID could make things worse.
Please join us for this informative webinar demonstrating how Better Health Partnership's Children's Health initiative, led by Northeast Ohio's primary care and health and human services providers, continues to forge strategies for improving the health and vitality of all children – including mental and behavioral health strategies to help mitigate the rising rates of these conditions and their negative consequences.
Speakers include:


Loren C. Anthes, MBA
Public Policy Fellow, and Treuhaft Chair
The Center for Community Solutions
Lecturer
Ohio University Heritage College of Osteopathic Medicine

Donald Ford, MD
Chief Medical Officer
Better Health Partnership

Mary Gabriel, MD, FAAP, FAPA
University Hospitals/Case Western Reserve University School of Medicine

Chris Mundorf, MPH, PhD
Director, Data Analytics and Reporting
Better Health Partnership

Martin L. Williams, MSSA, LISW-S
Chief of Programs, Behavioral Health Services
Circle Health/The Centers
Questions? Contact:
Carol Kaschube, Member Relations & Business Manager
ckaschube@metrohealth.org